The total value of assets blocked in DeFi protocols exceeded $200 billion. Since the beginning of 2021, the indicator grew by 855%.
Edward Snowden calls the central bank digital currencies "the newest danger cresting the public horizon," whose goal is to deprive users of the right to control their money.
Institutional investors see bitcoin as the best inflation hedge and prefer it over gold, JPMorgan said in a research note.
A special law enforcement unit will appear in the US Department of Justice. Its employees will be engaged in overseeing operations with cryptocurrencies.
The head of the Duma committee on the financial market stated the need to limit investments of unqualified investors in crypto assets in order to protect their interests.
Analysts at one of the largest American banks, Bank of America, urge not to ignore the ecosystem of digital assets, as it has already become too prominent in the sky of financial instruments.
Aureo Ribeiro, a member of the Brazilian Chamber of Deputies, prepared a bill that recognizes bitcoin as a legal tender, and also toughens the fight against cryptocurrency Ponzi schemes.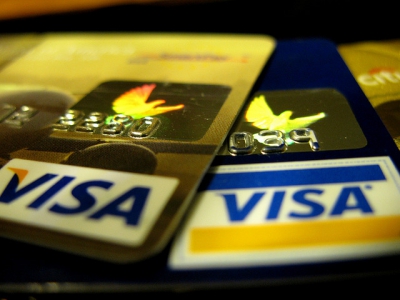 The international payment network Visa announced it would create a platform for the compatibility of various blockchains. It will allow to perform cross-border transactions and convert central-bank digital currencies and stablecoins.
US Federal Reserve Chairman Jerome Powell said the US has no plans to ban bitcoins and cryptocurrencies.
29th September saw the Blockchain & Bitcoin Conference take place in Moscow, Russia, where leading crypto experts and developers gathered from around the globe.
The world's leading mining equipment manufacturer Bitmain allegedly halts sales in China and plans to relocate production outside of China after the country's cryptocurrency and mining bans.
Crypto exchange Bitfinex paid $23.7 million in ETH fees for transferring 100,000 USDT to a third-party wallet. The miner who included the transaction in the block and recorded it on the blockchain later returned $22.1 million to the sender's wallet.
Technopolis Moscow will host the 10th Blockchain & Bitcoin Conference Moscow dedicated to the trends in the cryptocurrency industry and the specifics of DFA regulation on September 29.
The world is moving fast towards to new economy, where the digital blockchain-based products are merged with traditional financial instruments. There is no better time to explore this ongoing transition we are in at exclusive event Crypto.People.DeFi, which is taking place on October 23rd in Dubai.
The Decentralized, Community Operated NFT Project Lucky Maneki Has Recently Revealed the Maneki Gang Collection Available for Purchase on OpenSea